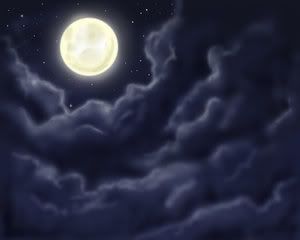 Well today is kind of a busy, crazy day. I have to deal with month end for all my on and off line activities. It means a ton of paperwork and probably a few cusses when the numbers dont add up. Oh well Im sure none of you care about that anyways.
So what I wanted to talk about today is just like the title says.
Shoot For The Moon
. Way too many people get into things with the wrong frame of mind. Well dont worry, Jodie and I have been there. We have failed at several things until we got into affiliate marketing. We made some decisions though.
Failure was not an option
Work hard to realize our dreams
Work hard to help others
Stick with it through good and bad
Never give up
Stop looking at other programs
Make smart decisions
All of these and many more thins lead us to start realizing our dreams. Jodie and I are 2 differant people shooting for a common goal and we absolutely refuse to fail. Jodie is a stickler for stats while I could care less about that and I just plug away. Dont worry shes always telling me what to do differant for the stats.
Anyways what Im getting at is if you really want something there is nothing to stop you. Jodie and I have finally been able to realize that and you can to if you are serious. Why not come and join us on our trek to the moon. I assure you in the end you will not be dissapointed.
See My story Here
Join Wealthy Affiliate Here
Dale
By the way if you want to chat about
Wealthy Affiliate
you can add me to yahoo messanger using stcajo2009